Parliament of WolvHaven/6th
6th Parliament of WolvHaven
Overview
Term
15 April 2017 - 24 June 2017
Election
General Election of WolvHaven, April 2017
Government
SGNP-NCP-CEN Coalition
Type
Type
Bicameral
Houses
Senate
House of Representatives
House of Representatives
Seats
8
Government
Opposition
Crossbench
Speaker of the House
SilverWolv
Leader of the House
olovld
Prime Minister
JuliusMS
Leader of the Opposition
ROM5419
Senate
Seats
8
Government
Opposition
Crossbench
Presiding Officer
SilverWolv
Leader of the Government
in the Senate
_ezzo
Leader of the Opposition
in the Senate
ROM5419
Sovereign
President
HE, SilverWolv
Meeting Place
Provisional Parliament House
Laboratory, WolvHaven
Website
http://wolvhaven.net/parliament
The 6th Parliament of WolvHaven was a meeting of the legislative branch of the WolvHaven Government, composed of the Senate and the House of Representatives. It met in the provisional Parliament House in Laboratory from 15 April 2017 to 24 June 2017. The April 2017 general election gave the Coalition of the      South Gardellian National Party,      National Conservative Party and      The Centre control of the House of representatives, allowing their leader olovld to take office as the 1st Prime Minister of WolvHaven. Meanwhile, the      Pure Haven Party &      WolvHaven Architect Party form the opposition coalition and      Honest and Green Party remain neutral to either side of the house.
Notable Events
16 April 2017
President SilverWolv had appointed _ezzo as Senator.
18 May 2017
Olovld resigned as Prime Minister for unknown reasons and the coalition Deputy Leader, JuliusMS becomes the 2nd Prime Minister of WolvHaven on the same day.
Members
House of Representatives
Seats: 8
Speaker:
    

Independent SilverWolv, President, Senator
MPs:
Government (Coalition):
Opposition (Coalition):
Crossbench: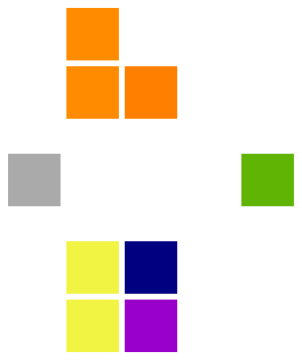 Senate
Seats: 8
President:
    

Independent SilverWolv, President, Senator
Senators:
    

Independent SilverWolv, President, Senator

    

Independent Nixholas, Senator

    

Independent y0urs_Tru1y, Senator

    

Independent Carew, Senator

    

Independent Axton, Senator

    

Pure Haven Party ROM5419, Senator, MP

    

Pure Haven Party Endermat96, Senator, MP

    

National Conservative Party _ezzo, Senator